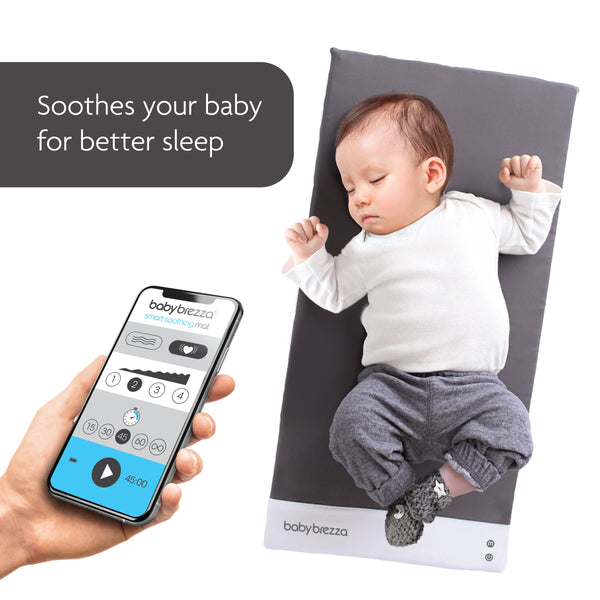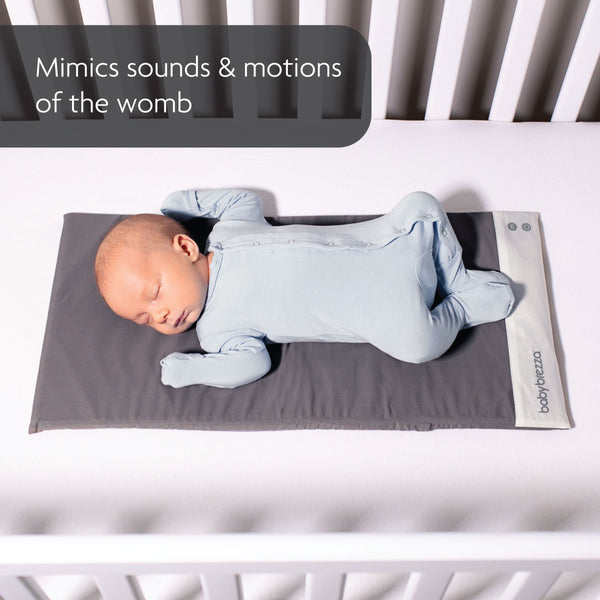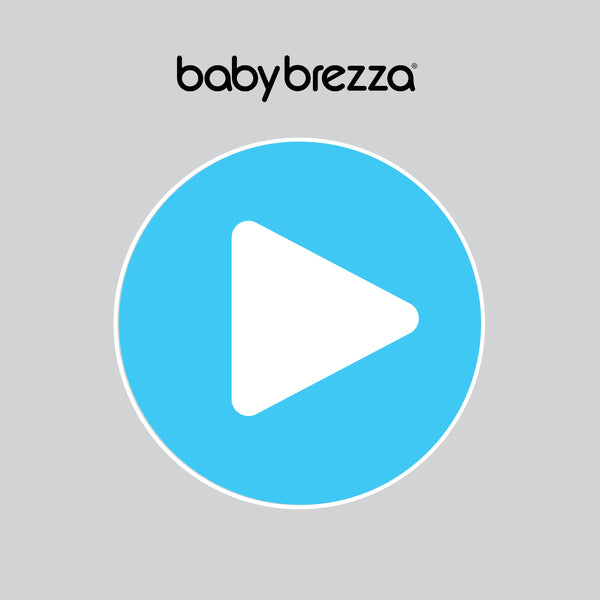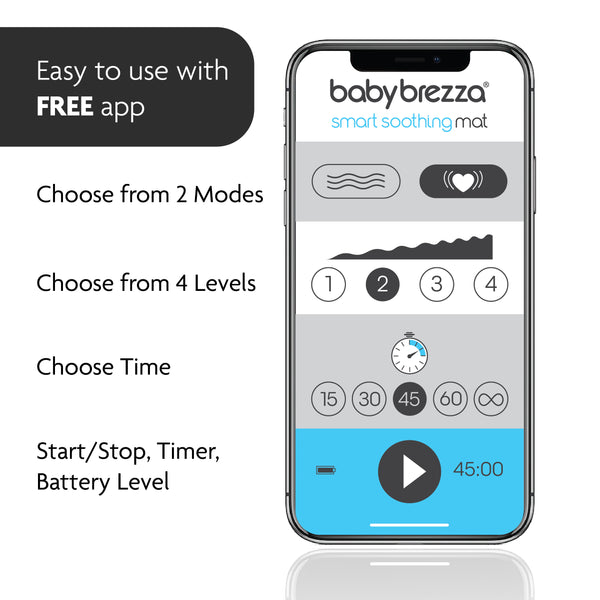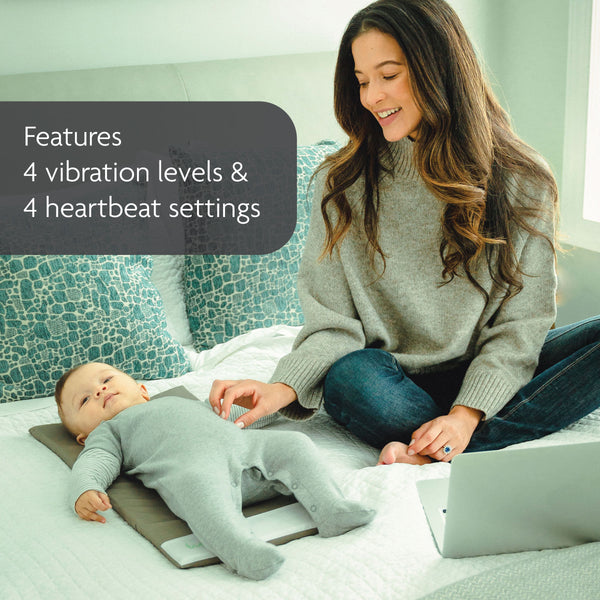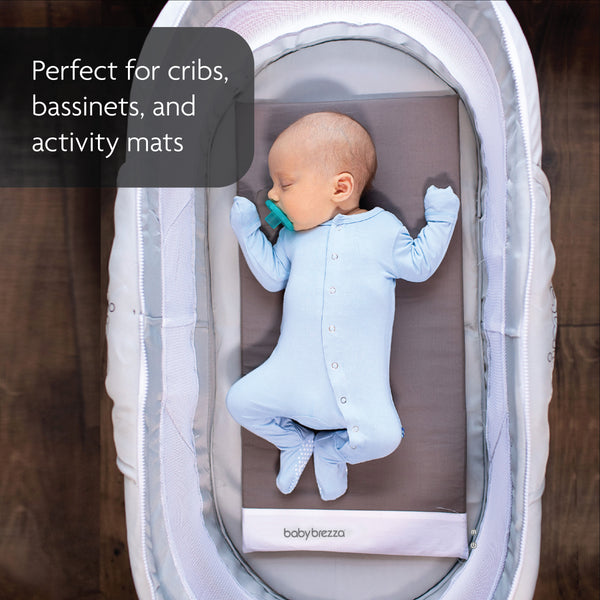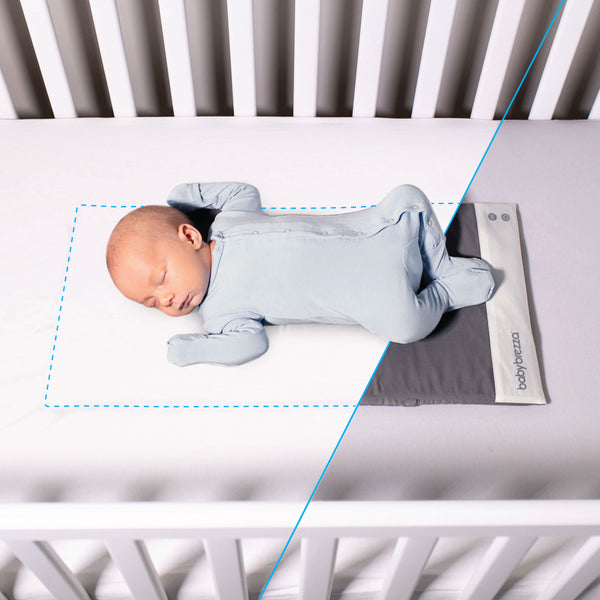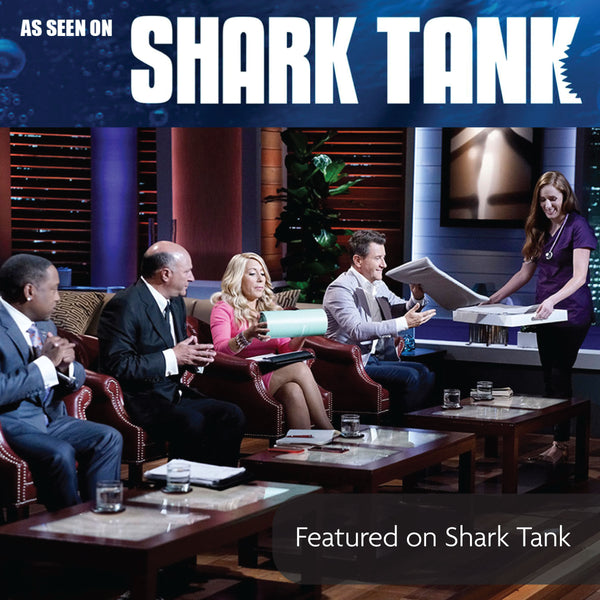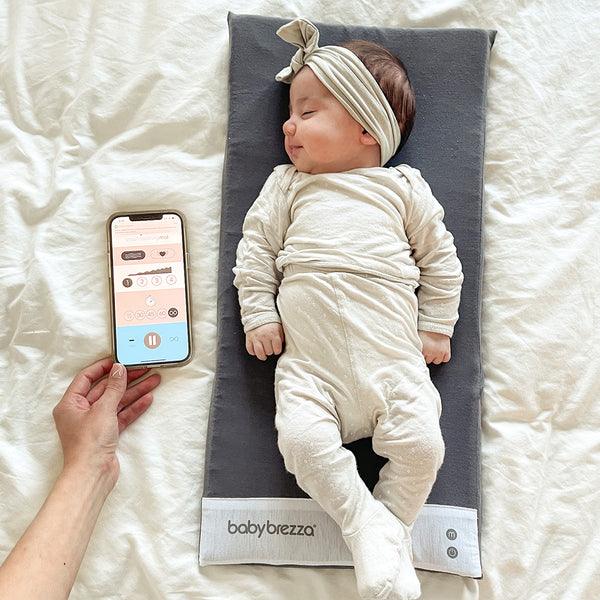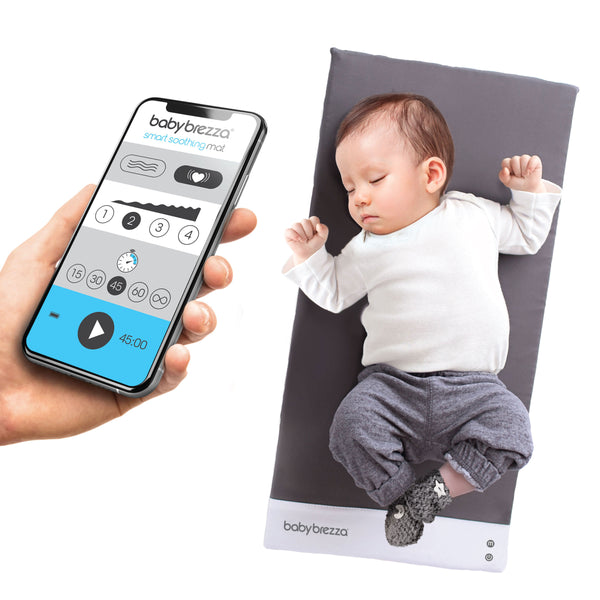 tap image to zoom
Revolutionary Soothing Mat soothes your baby for better sleep!
Smart Soothing Mat
$99.99
Free and Fast Shipping
NEW! Only smart & portable vibrating mat that soothes your baby for better & safer sleep
This baby sleeping mat mimics the rumbly sounds and gentle motions of a mother's womb, which activates your baby's natural calming reflex that was developed in utero
Helps your baby sleep safely on her back following the AAP's Safe Sleep guidelines versus swings or rockers which encourage babies to sleep on an incline

Operates easily from your phone with Bluetooth & FREE app
The vibrating mat for baby features 4 vibration levels, 4 heartbeat modes & 5 timer settings (15, 30, 45, 60 min. & continuous)

Use at home (fits cribs, bassinets, pack & plays, activity mats) or on-the-go (portable and easily rolls up)
Easy to care for with water-resistant interior lining & soft, removable, washable polyester/spandex cover

Featured on Shark Tank and Pediatrician-Recommended; Ideal for 0-12 months; Uses 4 AA batteries (not included) lasting 30+ hours; 1 year limited warranty 
Click to learn why mimicking the sounds & motions of the womb helps babies sleep by Dr. Jacqueline Winkelmann, Pediatrician
Other great features include:

Water-resistant interior and removable soft, washable cover

Lightweight and compact – rolls up for on-the-go

Pediatrican recommended

Product dimensions: 11" x 23" x 3/4" (flat) and 11" x 5" x 5" (rolled); Weighs 1 lb

Award-winning and as seen on:

See the Smart Soothing Mat In Action
The Baby Brezza Smart Soothing Mat is your new baby napping and sleeping assistant! Our gentle baby vibrating pad will help soothe your baby to sleep better by mimicking the sounds and motions of the womb, which activates your baby's natural calming reflexes. The mat includes 4 vibration levels and 4 heartbeat modes so you can find the perfect rhythm to help your little one go to sleep and stay asleep through the night. Plus, you can use the FREE Baby Brezza Soothing Mat app that easily connects with Bluetooth to operate the vibrating baby mat, choose the settings that work best for your baby, select one of 5 timer settings and even check the battery life remaining. It's the perfect size for cribs, bassinets, play mats, or anywhere your baby sleeps. Get this vibrating mat for babies to make nap time easier and soother your baby.