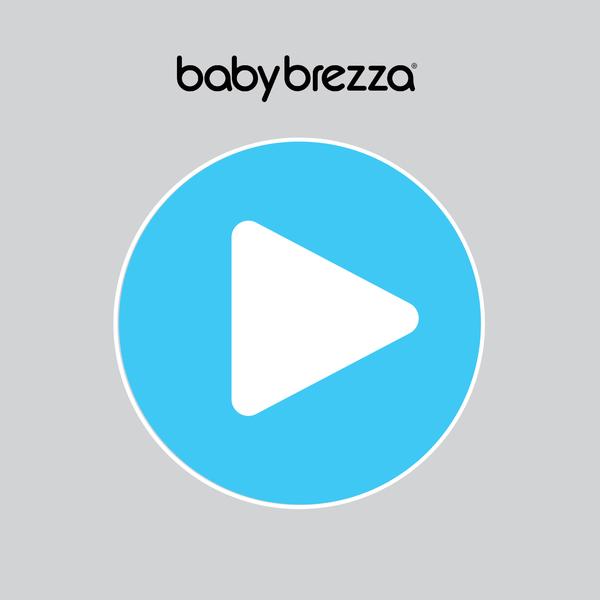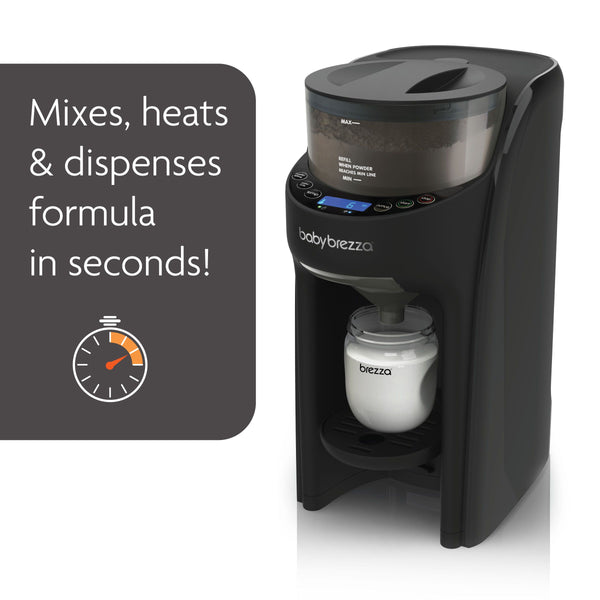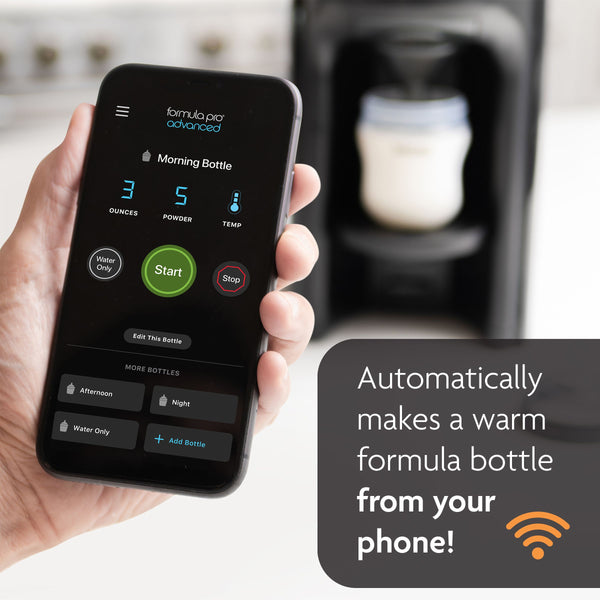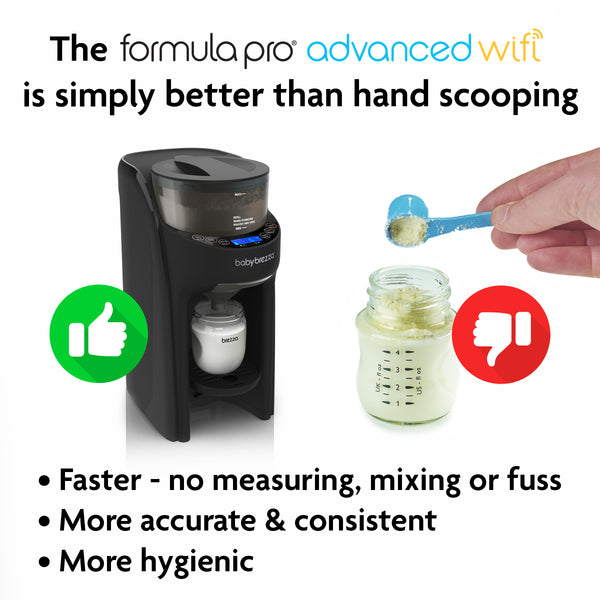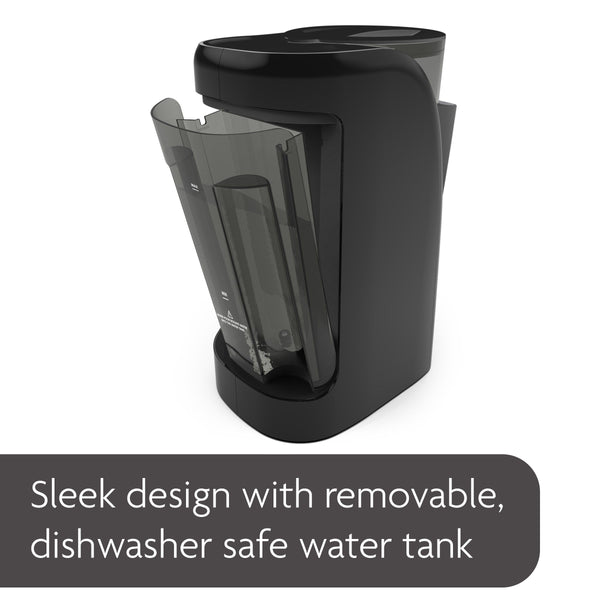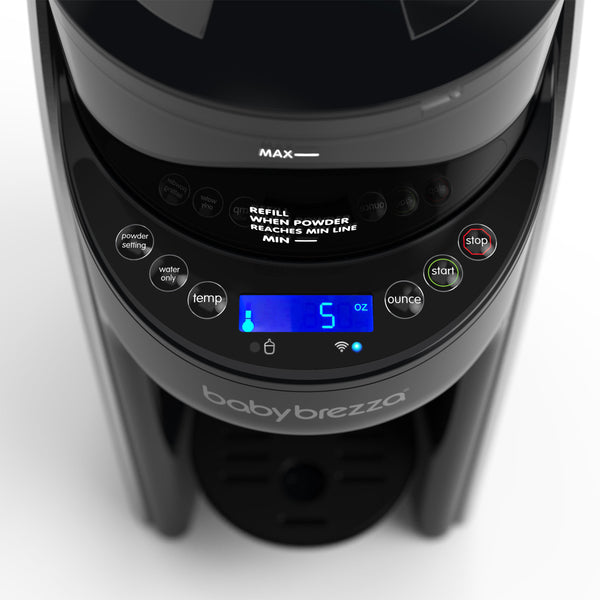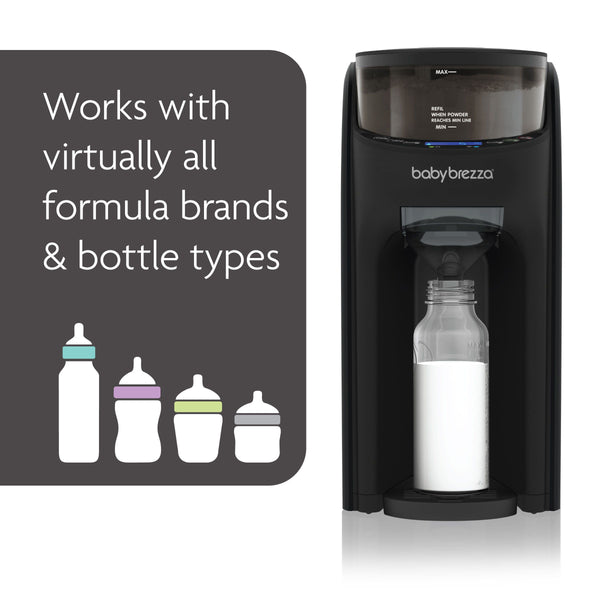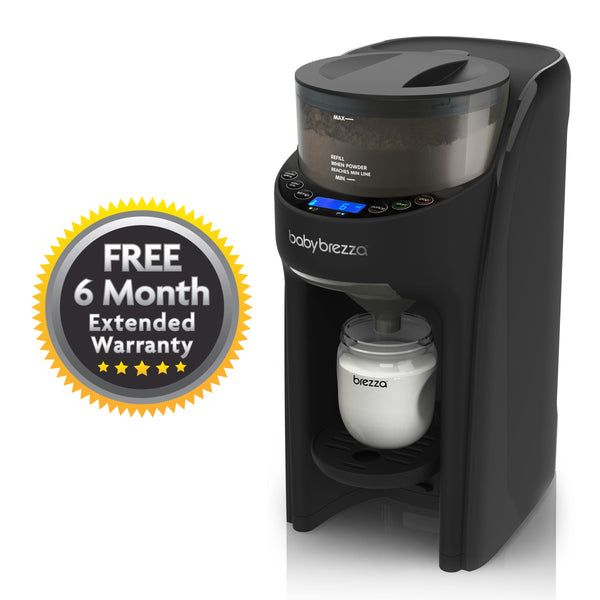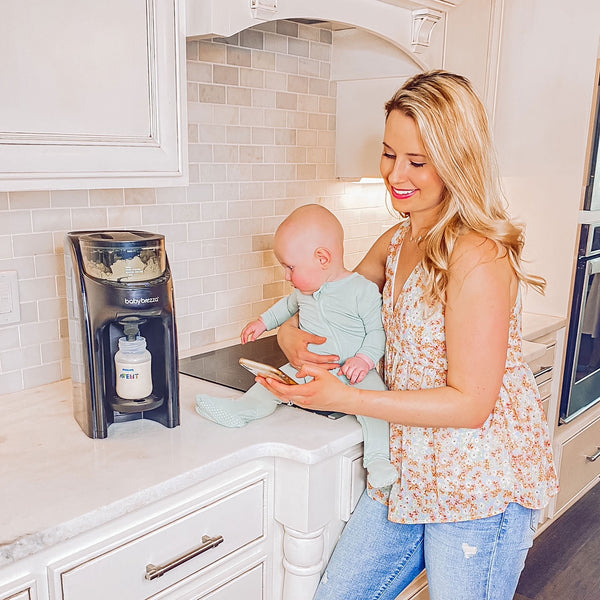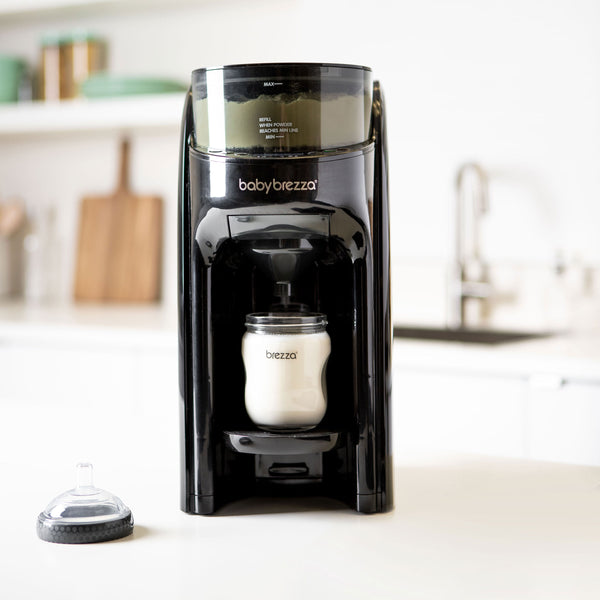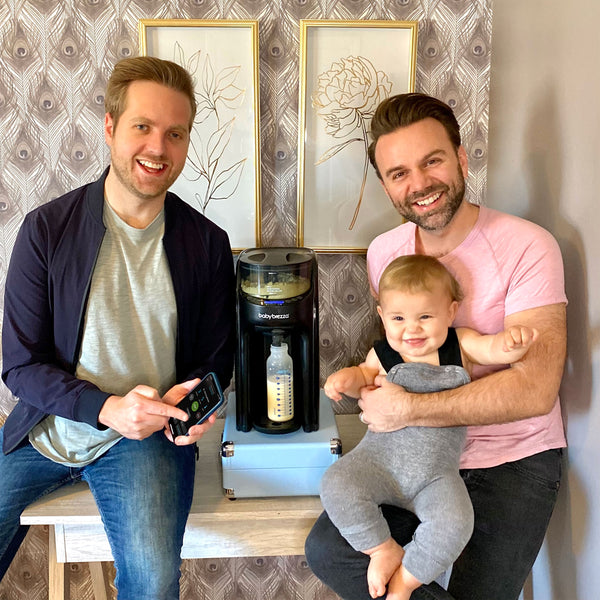 tap image to zoom
$299.99
FREE and Fast Shipping!
Automatically makes a warm formula bottle instantly from your phone with this automatic formula dispenser

FREE 6-month extended warranty with your purchase on BabyBrezza.com in addition to standard 12-month warranty; BPA-FREE
Patented mixing technology mixes formula and water to perfect consistency* 
Preset 5 different bottles in the App – choose from 3 temperature settings, 1 oz dispensing between 2-10 oz or water only
Works with virtually all formula brands & all bottle types

Easy to set up and use with FREE Baby Brezza App (IOS and Android)
More accurate, consistent, hygienic & faster than hand scooping. Formula dispensed from airtight powder container
Get alerts on your phone including bottle is ready, low formula/water & no bottle
Questions? Visit the Formula Pro Advanced Information Center for answers
Try NEW Baby Brezza Descaler - the best way to remove mineral scale and extend the life of your appliance. Shop Now

*When used properly. Some clumping may occur with some formula powders such as specialty powders that are inherently difficult to mix with water.
See all benefits

›
Easiest way to make a warm formula bottle ever
– just press a button on your phone

Automatically mixes, heats & dispenses formula or
water to the perfect consistency and temperature

Makes the perfect bottle!

Choose 1 oz increments between 2-10 ozs
Choose from 3 warming settings (room temp.,
body temp., warmer than body temp.)
Choose formula or water only
Compare with similar items
This item: Formula Pro Advanced WiFi
3 temperature settings
Regular size
50 oz water tank
Powder container holds 600g
Use with FREE Baby Brezza App
Formula Pro Advanced
Makes a warm formula bottle in seconds
3 temperature settings
Regular size 50 oz water tank
Powder container holds 600g
Formula Pro Mini
Compact model for smaller spaces & travel
30% smaller than Formula Pro Advanced
One temperature & 2-10oz dispensing
Compact design ideal for travel or near bed
Works with virtually all formulas
Awards
Making bottles for your baby has never been easier or more convenient. With the Baby Brezza Formula Pro Advanced WiFi Formula Dispenser, you can make a warm formula bottle automatically from your phone! Just use the FREE app and push start. By the time you get to the kitchen, your bottle will be ready. The Formula Pro Advanced WiFi formula dispenser machine automatically mixes, heats, and dispenses powder formula instantly. You can choose from 3 different temperature settings and 9 different ounce levels to have the automatic formula dispenser make the perfect bottle for your baby. Plus with the FREE app, you can customize and save up to 5 different bottles so you easily switch from a warm 6 oz bottle at night to a room temp 4 oz bottle right before naptime. The Formula Pro Advanced WiFi can also be used with the LCD digital control panel, has an airtight powder canister and holds 50 oz of water. We're confident you'll call this formula bottle maker a "Lifesaver" like hundreds of thousands of other parents who have used the Formula Pro.