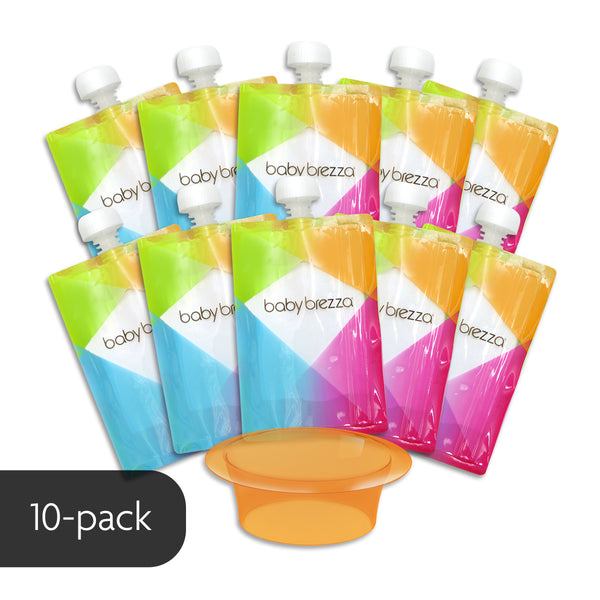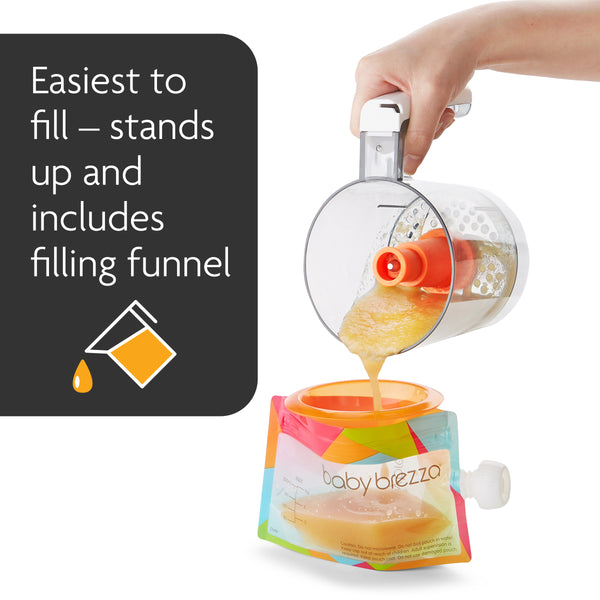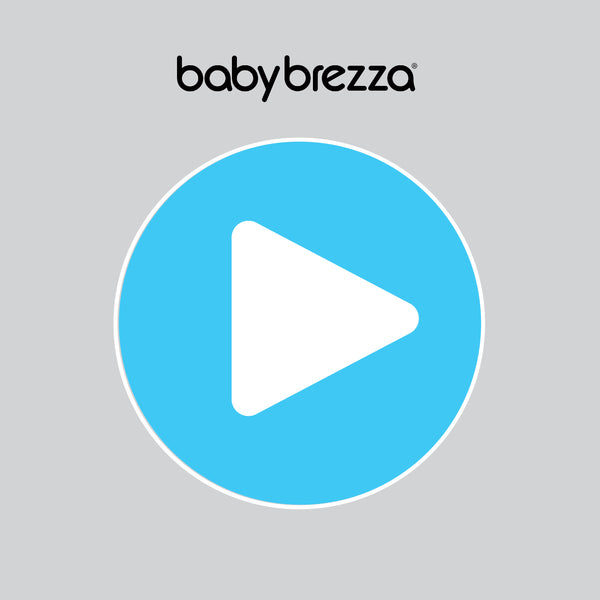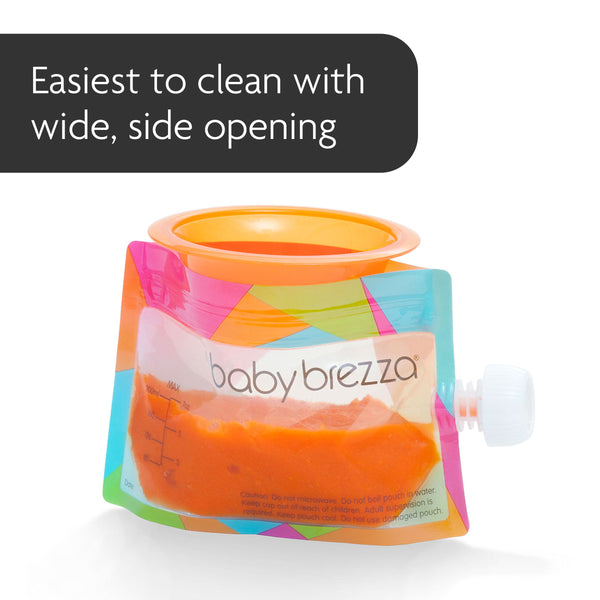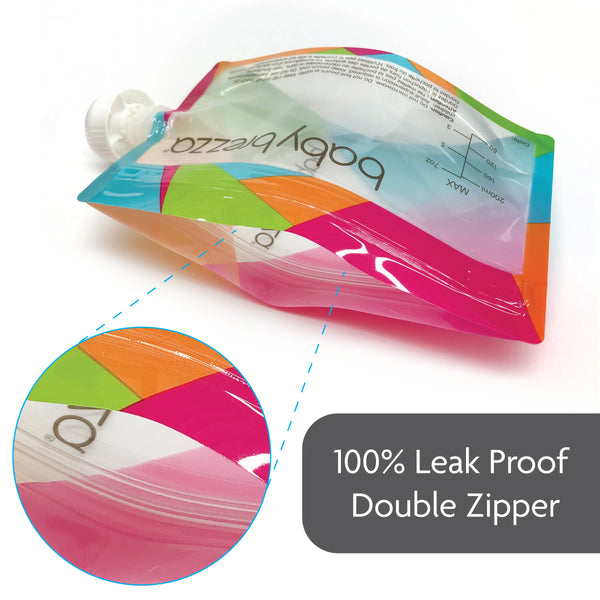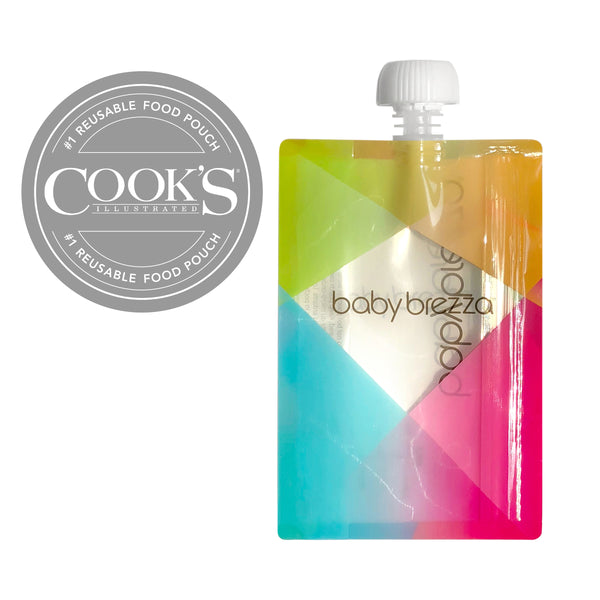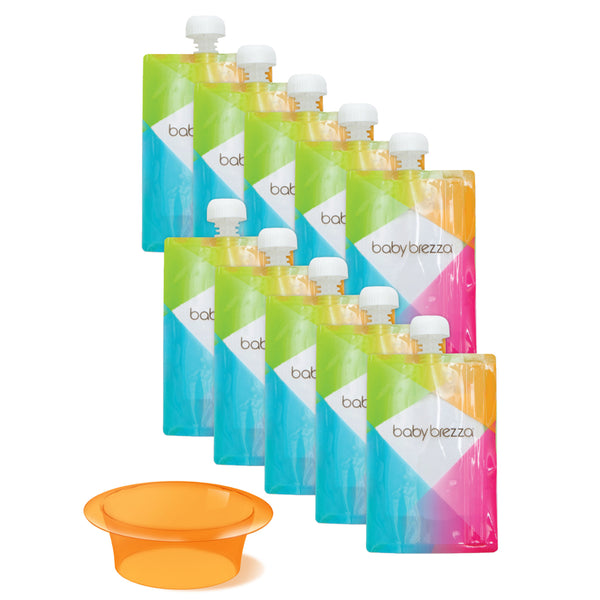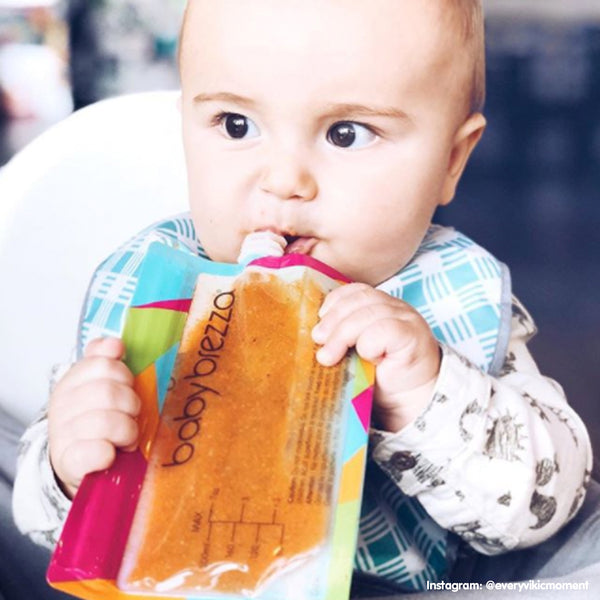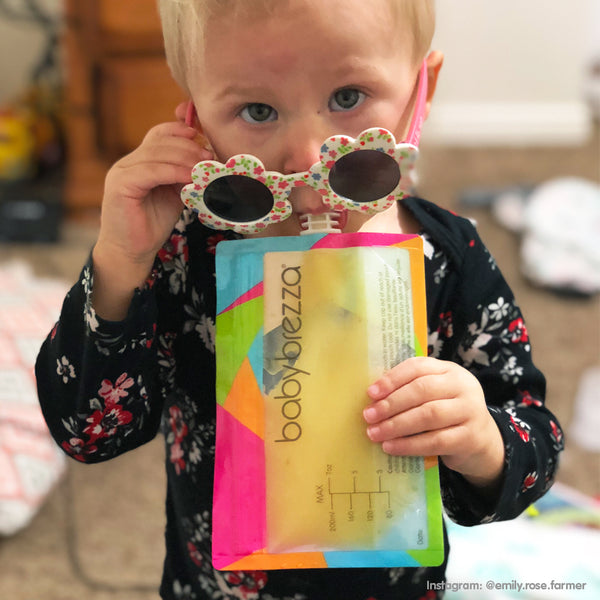 tap image to zoom
Reusable Baby Food Pouches, 10 Pack
$10.99
Fast Shipping!
Easiest pouch to fill – leak-proof, double zipper opening on the side & stands up on its own
Includes filling funnel which holds pouch open to make it even easier to fill
Easiest pouch to clean -- wide side opening provides easy access to inside and corners
Dishwasher-safe (top-rack) and freezer-safe
High quality and safe for baby – made from food-grade plastic and includes a child-safe cap
BPA-FREE, Phthalates-FREE & Lead-FREE
Reusable so you save hundreds of dollars vs store-bought and protect the environment
Includes 10 reusable 7 oz. pouches, 10 caps, and 1 filling funnel; 18 month limited warranty (exclusive to BabyBrezza.com buyers) or 1 year if you buy from other retailers
See all benefits

›
FAQs
How Do I Fill These Baby Food Pouches?

Fortunately for parents, filling, cleaning, and refilling these reusable baby food pouches is super convenient. Each pouch is designed with a leak-proof, double zipper opening on the side so that filling is a breeze. Simply get your baby food ready, unzip the pouch, and pour it right in– without any of the mess of trying to funnel food in through the spout. Speaking of funnels, we include a filling funnel with the pouches, too! This makes using the baby food pouches not only a cleaner process but a faster one, too. Don't waste time with small parts or unnecessary components: with direct access to the inside of the pouch and the security of a leak-free zipper, prepping meals for baby is quick, saving you time during every meal.
How Do Reusable Baby Food Pouches Save Money?

It's become all too common for families to waste hundreds of dollars on baby food jars that only offer a meal or two's worth of food. This means parents are buying and using multiple jars a day, increasing waste and burning money they could be saving by making their own baby food. These reusable baby food pouches help families save money in two ways: for starters, making your own baby food is a more cost-effective strategy than buying jars– by buying groceries and making the meals you want, you'll save more money. Secondly, by being able to wash, refill, and reuse these pouches, you're not having to reinvest in more jars each week, instead only needing a few pouches to get through the week or month before it's time to refill.
How Should I Clean My Baby Food Pouches?

With the side zipper we mentioned earlier, cleaning these reusable baby food pouches is easy. Not to mention, each pouch is also completely dishwasher safe– just remember to only put them on the top rack to help them last longer and stay intact! Otherwise, it's completely safe to wash each pouch by hand using warm, soapy water and a soft sponge or cloth.
Can I Boil the Baby Food Pouches?

No– you should not boil the reusable baby food pouches. This helps keep baby safe and helps the pouches last longer! However, parents will be delighted to know that these pouches can be used with a bottle warmer. Because warmers work with a warm water bath, you'll avoid boiling and consequently, overheating the pouches. Instead, the food will be thawed and warmed evenly, helping to ensure a safe, enjoyable meal for baby! Parents should also avoid microwaving the baby food pouches for the safest mealtimes possible.