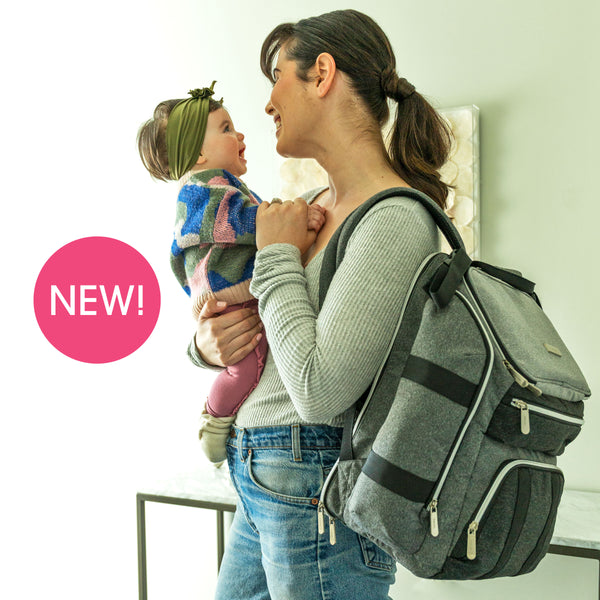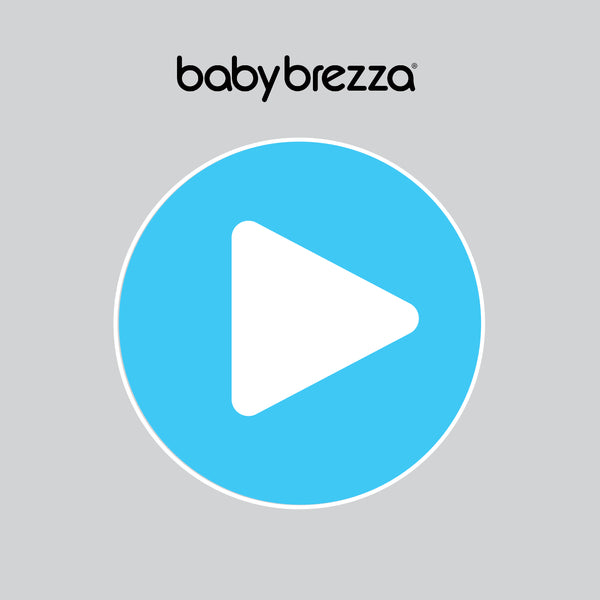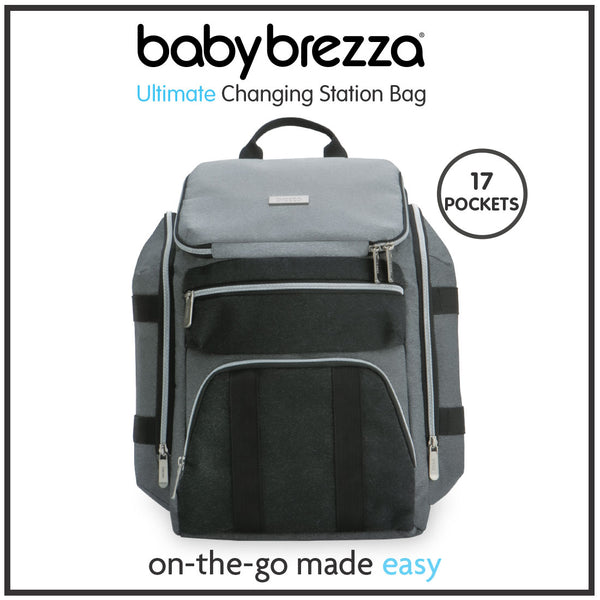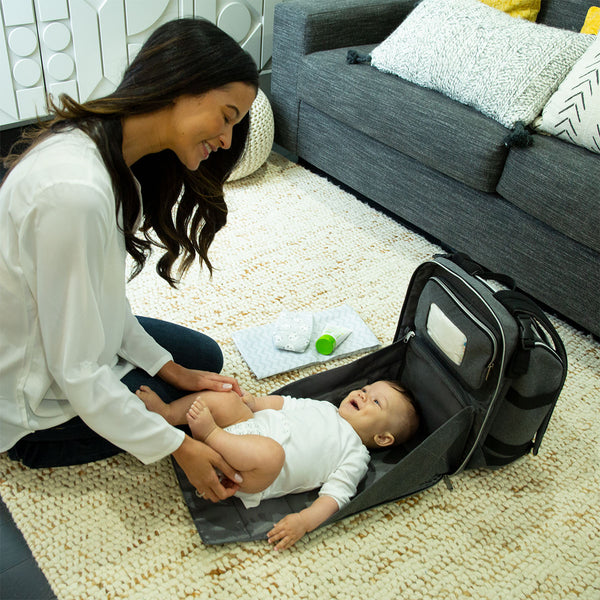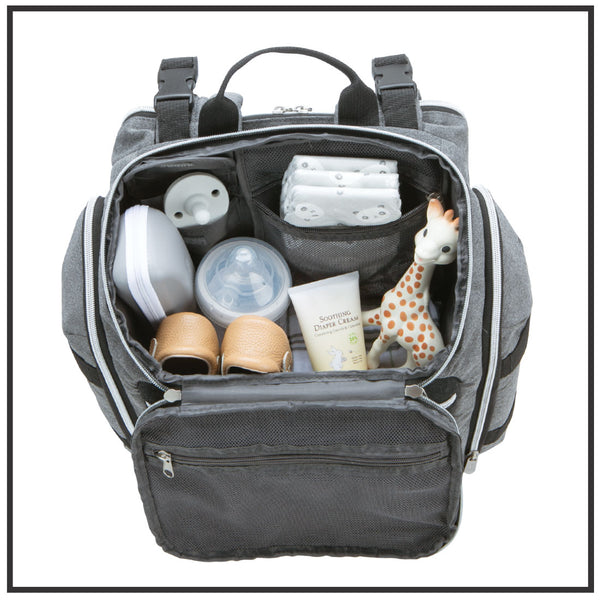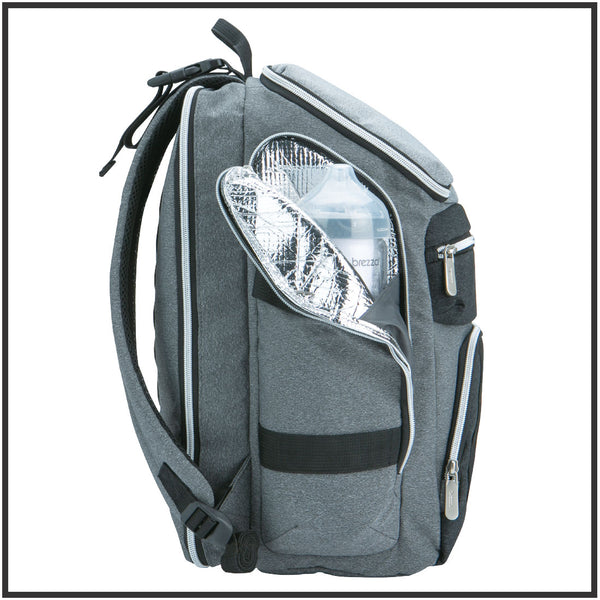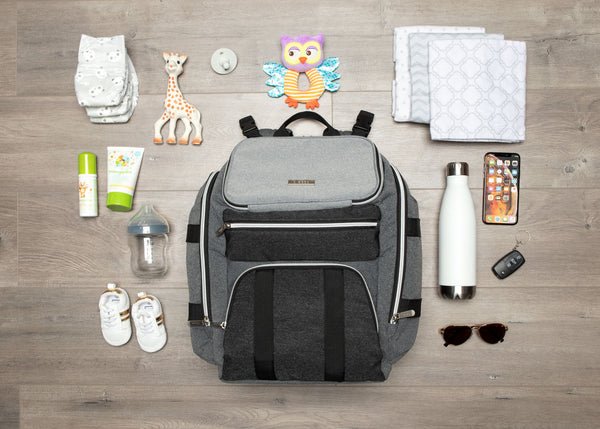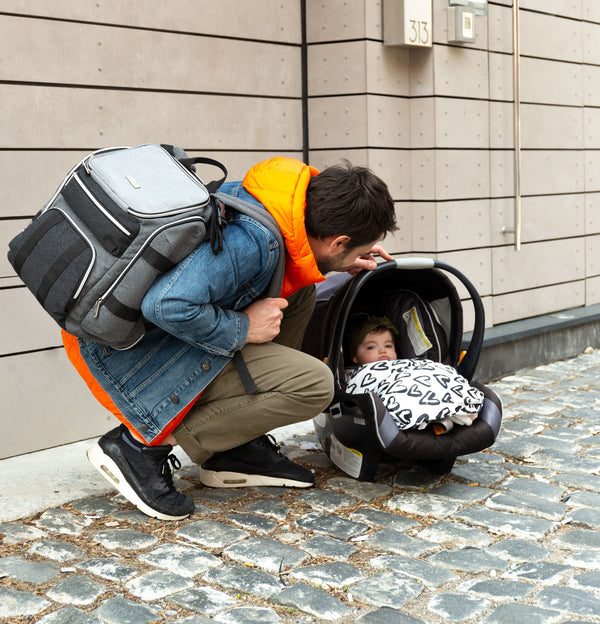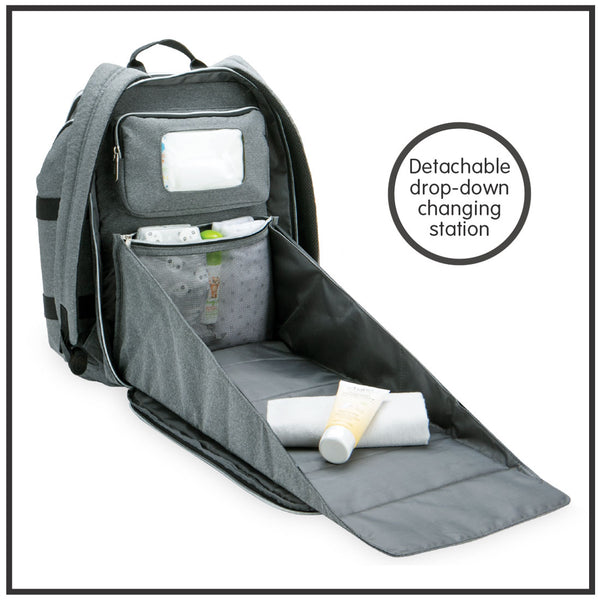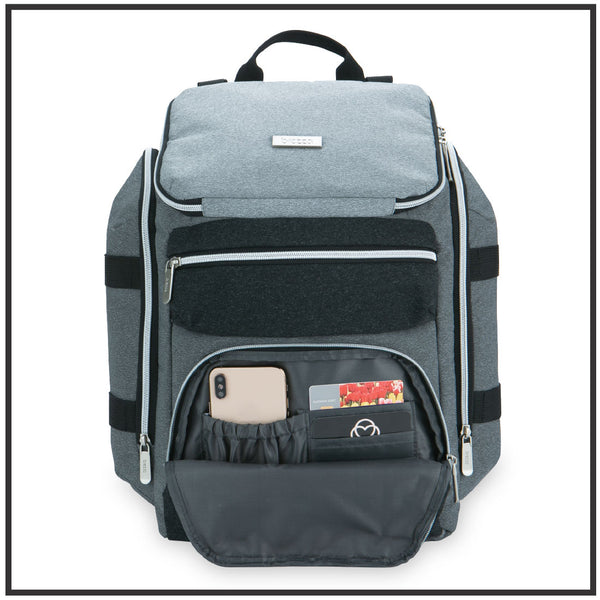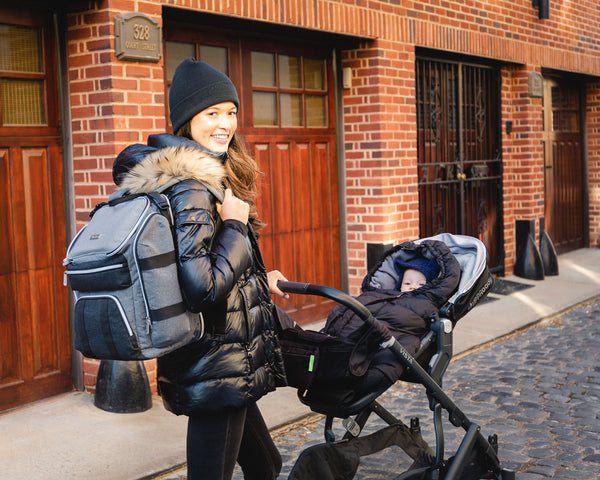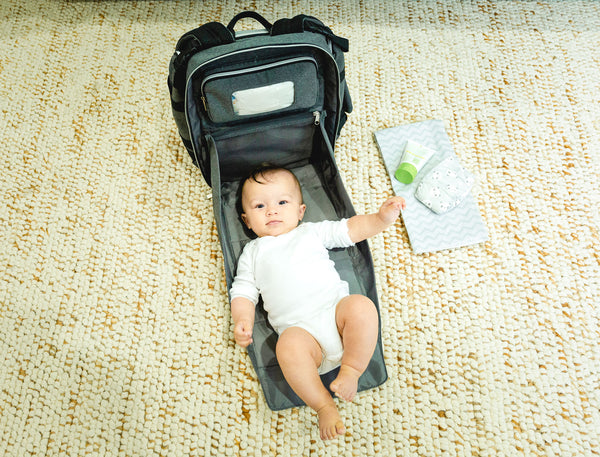 tap image to zoom
The Ultimate diaper bag for easy on-the-go
Baby Brezza Ultimate Changing Station Diaper Bag Backpack
$99.99
All-in-one Diaper Bag & Changing Station with 17 pockets for ultimate organization! Great for twins too!  
Built-in, drop-down Changing Station has sidewalls and padded changing area for hygienic diaper changes. Detaches from the diaper backpack for easy cleaning  
Top flap drops-down for access to large interior compartment & includes zippered mesh compartment for additional storage
2 insulated side pockets keep bottles and food fresh
Interior zippered pockets are perfect for diapers, wipes & lotions while front zippered pockets offer quick access to personal items
Comfortable and easy to carry with padded back, adjustable backpack straps & stroller loops 
Stylish, neutral design in grey with black trim and silver hardware 
Diaper backpack with changing station all in one
Perfect organization for your baby's essentials!

Safe, clean & comfortable space to change your baby!
Detachable for easy spot cleaning

Includes 2 insulated side pockets for
keeping bottles and food fresh

Includes 17 pockets for Ultimate Organization:

Spacious interior compartment
Interior zippered mesh pocket for diapers
Large, drop-down zippered mesh compartment for extra storage

Other great features include:

Front zippered pocket offers quick access to personal items

Front smart organizer compartment for your phone and credit cards

Anti-microbial lined pocket for pacifiers

Comfortable to carry with padded back and padded adjustable backpack straps. Plus stroller loops for travel convenience

Stylish unisex design in grey with black trim and silver hardware is perfect for Mom or Dad

See the Ultimate Changing Station in action!
The Baby Brezza Ultimate diaper bag with changing station is here to permanently change the way you're able to go out for a day of fun-filled adventures with baby. This isn't your everyday diaper bag backpack– the Ultimate packs in an unbelievable 17 pockets for any and everything parents could possibly need for a trip or day out with baby. Our truly all-in-one diaper backpack boasts 2 insulated compartments to keep bottles chilled and food fresh, and features a built-in changing station to keep parents ready for quick, on-the-go changes, no matter where they are. Solidifying its place as the best diaper bag backpack on the market, this top-of-the-line choice for parents and babies alike means you'll never be left wishing you brought extra accessories for any surprise or emergency. A diaper bag changing station has never looked or felt better, and will keep you prepared for every outing. Parents in need of a large diaper bag backpack have finally found their answer, and won't ever need to search for another diaper bag changing station after this. Whether you need a backpack, diaper bag, or changing station to get your day out with baby done the best way, trust in the Ultimate's ability to be all three and more for every need. The Ultimate diaper bag backpack with changing station is Baby Brezza's promise to make sure you're never left without the gear you need to tackle each moment with baby. Get the best diaper bag backpack on the market today.