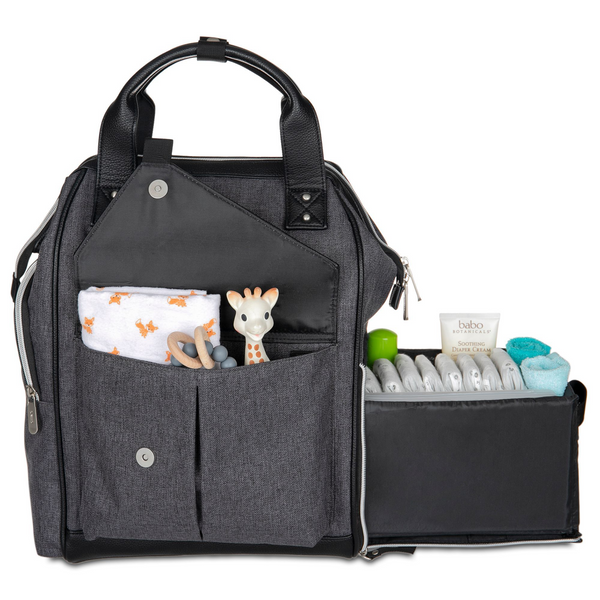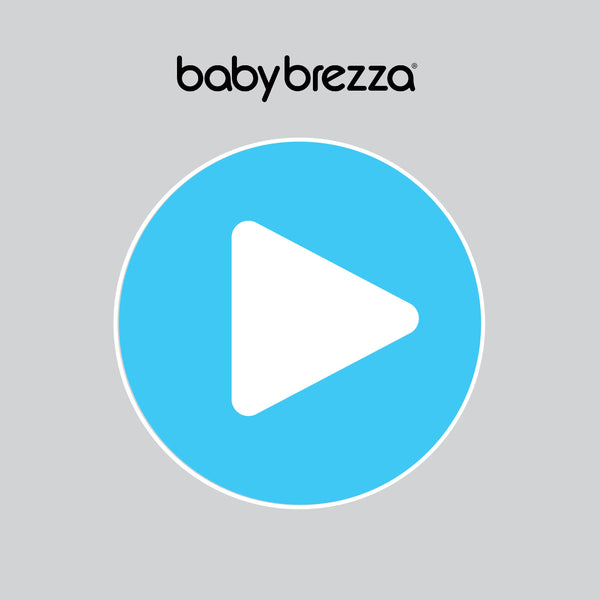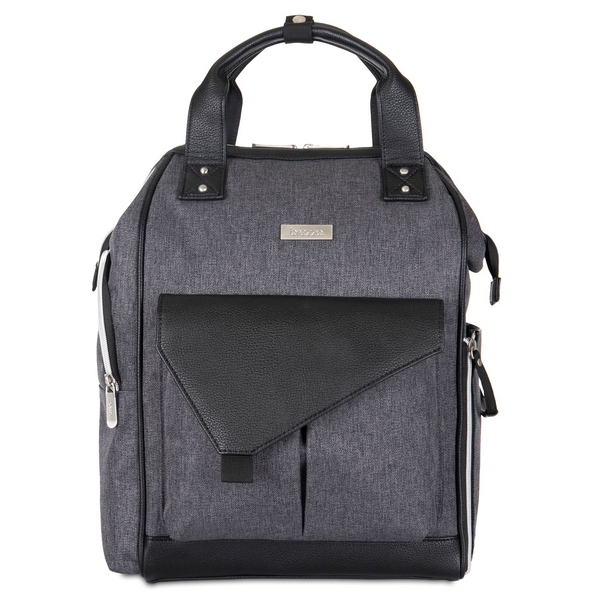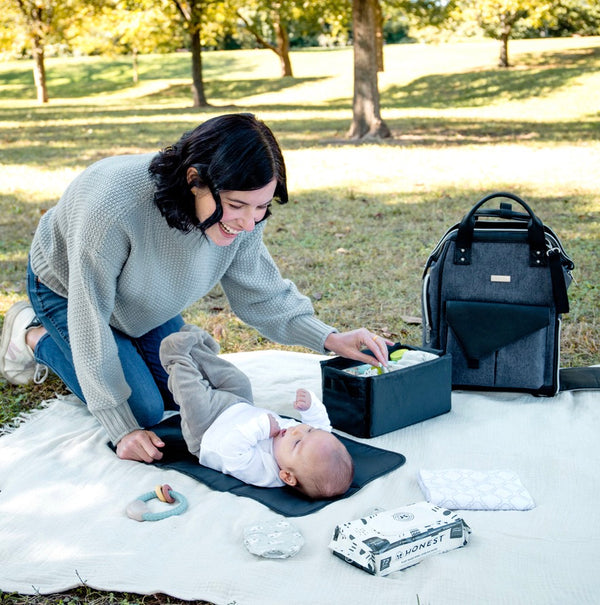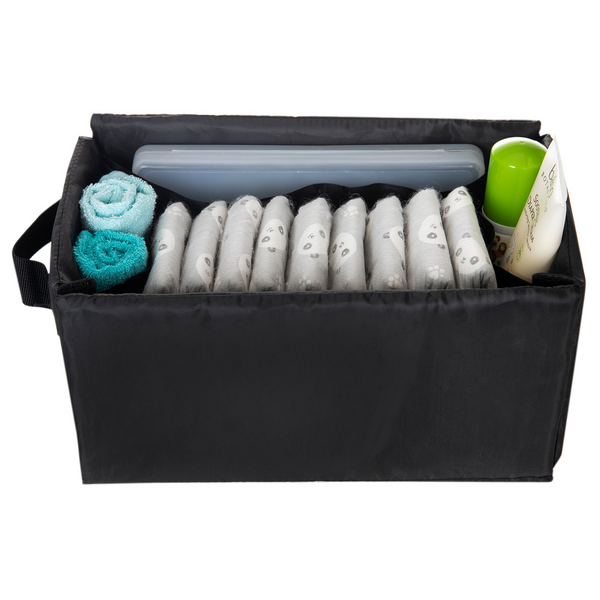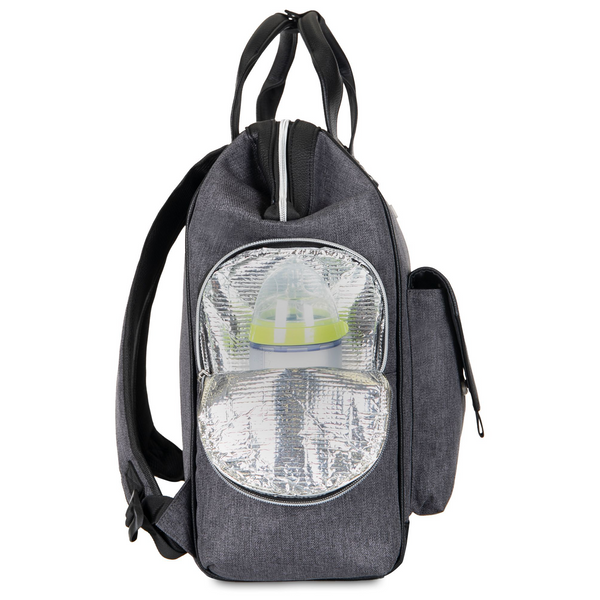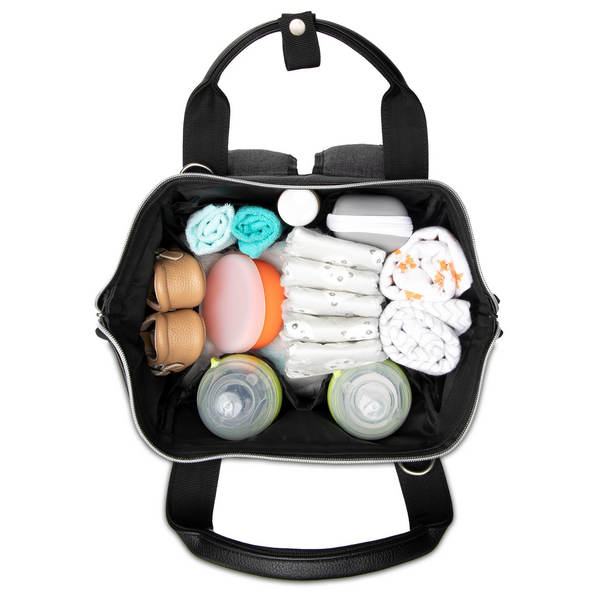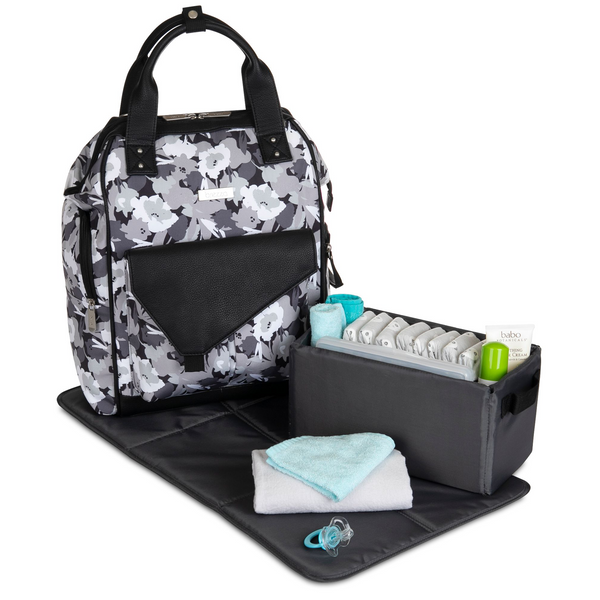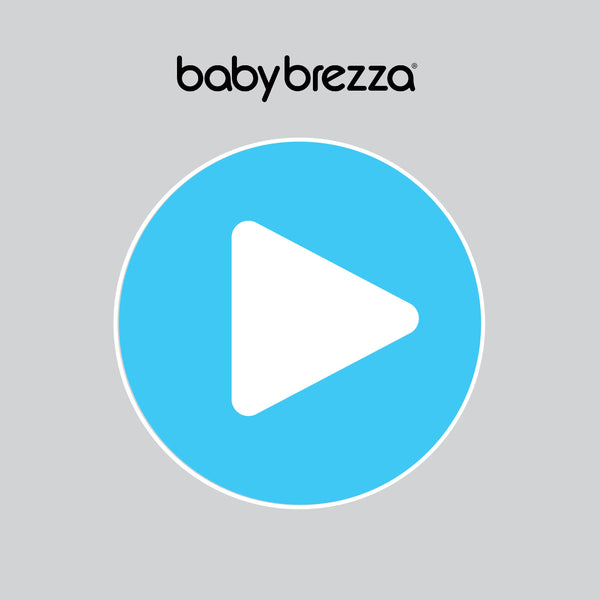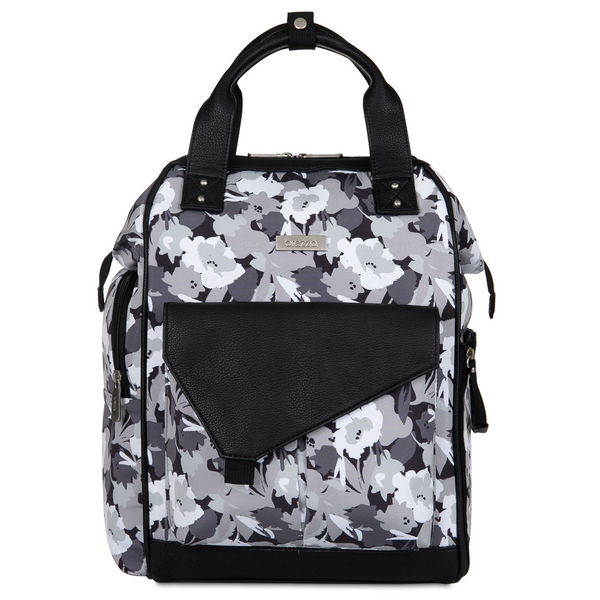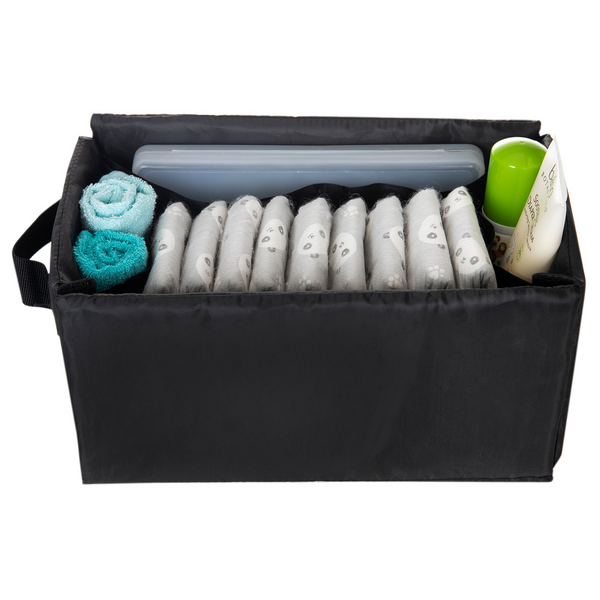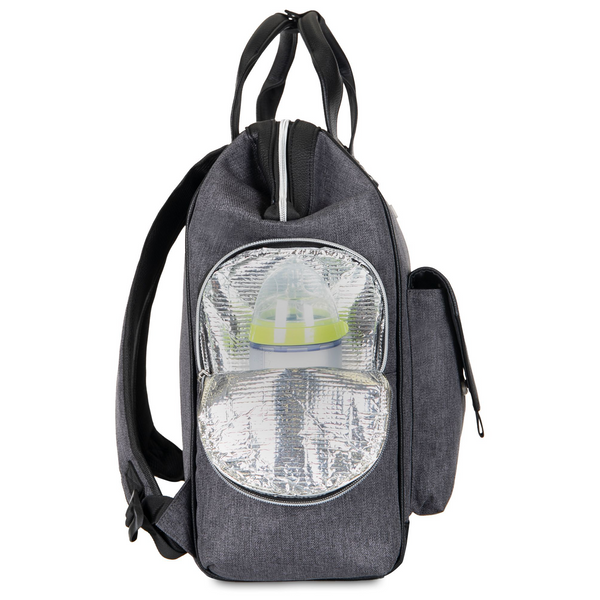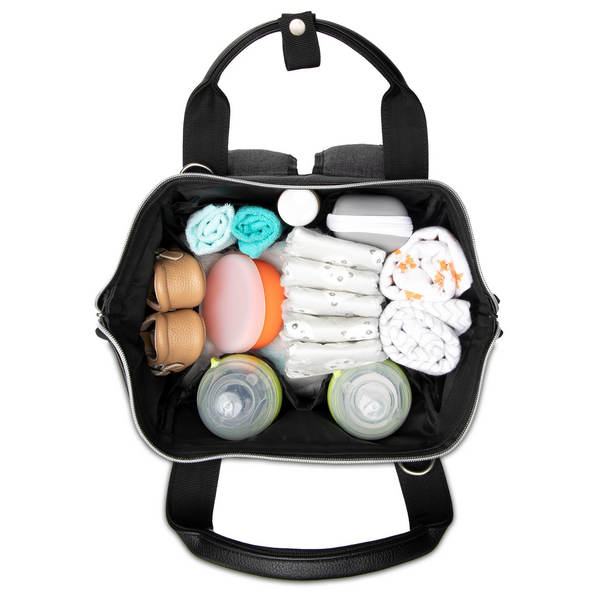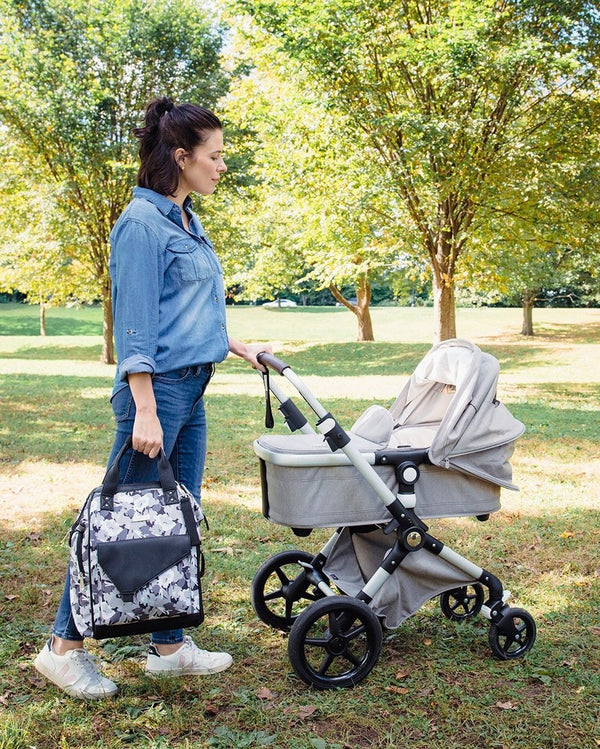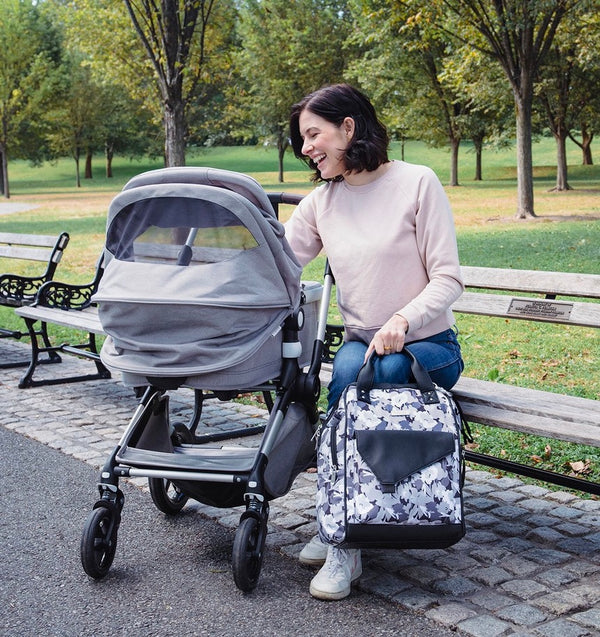 tap image to zoom
Baby Brezza Lucia Caddy Tray Diaper Bag - Graphite
$99.99
FREE Shipping & Returns!
Backpack diaper bag with revolutionary slide-out caddy to make diapering on-the-go easier
Slide-out diaper caddy provides easy access to diapers, wipes, lotions and removable changing pad so you always find what you need when changing your baby's diaper. Easily folds up to double the interior storage space.

The exceptional diaper bag organizer has 12 pockets and a spacious interior for ultimate storage

One insulated side pocket keeps bottles and food fresh longer, and five interior pockets for changing pad and any other essentials.

Smart organizer compartment securely holds personal belongings such as credit cards, cell phone. Plus, the bag has a hook for your key FOB

Padded back and shoulder straps provide optimal comfort, and a top carry handle with snap closure provides stability. Stroller loops attach the bag to stroller for easy travel convenience

Amazing function is complemented with stylish design perfect for Mom, Dad or Caregivers.

18-month limited warranty 
Revolutionary diaper bag with slide-out caddy tray for easy & organized diaper changes

Convenient, portable caddy keeps diapering essentials in arms reach

Spacious interior & 12 pockets to organize everything

Secure compartment with magnetic closure for personal items

Other great features include:

Anti-microbial lined pocket for pacifiers

Comfortable to carry with padded back and padded adjustable backpack straps

Stylish unisex design in grey with black trim and silver hardware is perfect for Mom or Dad
The Lucia diaper caddy from Baby Brezza is here to permanently change the capabilities of an everyday diaper organizer. Boasting a massive 12 pockets that allow for ultimate storage capacity and organization, parents will never be left wishing they'd brought that extra accessory– it all fits in one place with the Lucia portable diaper caddy. This top-of-the-line diaper carrier features a slide-out caddy to house all your necessary gear for adventuring with baby: diapers, wipes, lotions, and anything else parents need. Let this diaper bag caddy prove its usefulness at any moment's notice, and get a Lucia Caddy Tray diaper organizer today.
For parents wondering how to organize a diaper caddy, look no further than the Lucia Caddy Tray diaper carrier. Capable of fitting everything parents need and more for any day out with baby, you can bring all the expected gear, and throw in extra accessories for surprises and emergencies. First and foremost, you'll need your diaper organizer essentials– diapers, wipes, rash creams, and wet bags. After that, be sure to bring extra clothes and feeding accessories, especially if you're going out with baby for a long day of fun or errand-running. With the storage potential of the Lucia diaper bag caddy, you can even pack gear for napping, and even throw in a few necessities for mom or dad! The slide-out caddy on this diaper carrier means accessibility everywhere, so you're ready for whatever you and baby need; get the best of your diaper bag organizer with Baby Brezza, and discover the Lucia today.